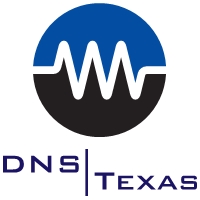 On Tuesday 6/27/2017 another massive ransomware attack hit the world.  This one is known as 'Petya' appears to have originated from a highly sophisticated Russian strain of the WannaCry strand that hit back in May 2017.  The ransomware, if launched, will encrypt all files on the user's computer, making them unusable.  The 'worm' also transmits via networked computers to other computers and servers in the organization to spread itself.  The creator demands about $300 worth of Bitcoin to provide the decryption keys (per machine) if infected.  It is hit and miss as to whether or not you actually get the decrypter though, as for some time now only about 50-60% actually get their data back even after paying ransoms.  The FBI recommends no one ever pay the ransoms as this just keeps this dark business going and encourages further development.
What you can do to prevent this attack:
1) BE AWARE of ANY EMAILS containing odd LINKS or PDF/ZIP ATTACHMENTS.  These clever emails are often disguised as INVOICES claiming they are unpaid and need immediate attention.  We advise you DO NOT OPEN any email attachments or click any email LINKS from people you are not expecting an email from. (DNS Texas customers, see step 5 below)
2) Make sure your computer (and server) backups are current.  Do not backup your data to the computer you are backing up as backups on the infected computer can also be encrypted rendering them totally useless!!!  Make sure it's on an external drive that is disconnected from the computer after the backup is completed.  Users who are on the DNS Texas Secure Offsite Backup are safe from these type attacks.  The DNS Texas managed backup solution is available for home and business computers at extremely reasonable rates and provides a 'set it and forget it' type experience.  Your data automatically backs up to a secure offsite location at the interval(s) your desire.  If you are to get cryptolocked or have a computer failure, the data can be easily restored after the machine is repaired.  More info available at : https://www.dnstexas.com/products/offsite-backup-solutions.  Free setup and initial installation is offered for all Secure Offsite Backup customers.
3) Make sure your computer(s) are up-to-date with the latest Windows Updates.  The exploit this malware uses has had a patch available from Microsoft since March 2017.  The patch is delivered via standard Windows Updates.  Additional technical info : https://technet.microsoft.com/en-us/library/security/ms17-010.aspx.  Note: Users who have their own servers that DNS Texas maintains already have this patch deployed.
4) Make sure your antivirus is up-to-date.  Note that many antivirus companies no longer support Windows XP and Vista. Windows 7 is approaching this end-of-life support also.  For those wishing to safeguard their computers or company machines from ransomware and malware threats, DNS Texas recommends Malwarebytes premium.  This product has been rock solid at preventing this type of outbreak, from what we have observed.  Those on Malwarebytes premium are not at the severe threat level that non-Malwarebytes users are at.  To learn more about Malwarebytes for your computer(s) check this link : https://www.dnstexas.com/products/malwarebytes. If you decide Malwarebytes is a good fit for your computer or company, let us know and DNS Texas will provide free installation/setup of the software on your personal computer or company computers if purchased through us.  There are substantial discounts for multiple computer licenses and 1 or 2 year license agreements.
5) DNS Texas customers can forward any suspicious or unwanted e-mails to the NO SPAM robot for blocking.  If you get unwanted or suspicious emails in your inbox, simply FORWARD a copy of the message to [email protected] and delete it from your inbox.  We manually review and if necessary update the SPAM filter rules based on submissions to this inbox.
If you have any additional questions, let us know – we're here to help!  See contact information at https://www.dnstexas.com/contact-us
Tags: #security #malware #backup #alert #windows