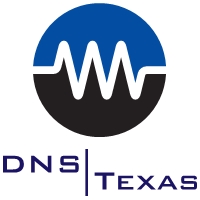 What Is MalwareBytes?
MalwareBytes 3.x is the latest version of the popular Malware fighting tool. It now incorporates Anti-Malware, Anti-Ransomware, Anti-Exploit and provides real-time protection from malicious websites. The new 3.x version is designed to REPLACE your existing antivirus and offers more benefits than traditional antivirus can offer.  For those who feel safer keeping their original antivirus and adding MalwareBytes as an additional layer of protection: no problem!  It can run complimentary to your existing solution.
Ready To Purchase?  [Buy Now]


Free Versus Paid
What's the difference in the free version, versus the paid version?  The biggest difference is on the free version, it is run on-demand, or as you feel there are issues.  The paid version runs all the time, protecting your system BEFORE anything bad happens.  There is a 14 day free trial available on the free version, where all features will work.  If the 14 days passes, you must buy the license or it will revert back to non-realtime.  All subscriptions are based on a per-year licensing model.  There are discounts for purchasing multiple licenses for your home or business, etc.  Visit the [sales page] and choose your license term, then select your quantity for real-time pricing.  DNS Texas offers complimentary remote installation services for any MalwareBytes license purchased from our website and will work with you at renewal time to ensure ongoing protection.

Main Benefits
The software protects you from advanced threats in real-time. Scanning for the newest threats automatically so you can simply enjoy your computer again, without the worry for malicious, unauthorized software installing on your computer!
MalwareBytes 3.x wraps around your web browser and software programs, stopping attacks that use vulnerabilities in those programs to infect your computer BEFORE they happen!
Ransomware is nasty and renders your data useless (even if you pay the fines sometimes!). MalwareBytes 3.x stops both unknown and known ransomware, proactively shielding your files. Effectively shielding your computer(s) from tomorrow's Ransomware attacks, today!
Fake and infected websites are a growing threat. MalwareBytes prevents contact with these fake websites and malicious links. Proactively running in the background, the software prevents downloading of malware infected software, hack attempts and infected advertisements. There are lots of 'bad' internet neighborhoods you may wander into, but with MalwareBytes defending your computer, wander away!
Fast scan and light-weight architecture actually help improve computer speed (versus traditional, more heavy antivirus solutions).

What Are The Threats?
Backdoors, Viruses, Rootkits, Worms, Trojan Horses, Spyware, Adware, Ransomware, Crypto Lockers and Scareware.

Availability
Protection is currently available in two flavors, individual and business editions.  Individual versions are designed for home or small business use.  The protection suite is loaded on each computer and is managed independently.  The business versions offer similar functionality, but also add a management console for deploying settings and behaviors to your organization and managing infected computers, running reports, etc. at an increased price.
For home users (or small business) – license works on the following:
Windows based computers
Apple/Mac based computers
Chromebooks
Android & iOS (Apple) mobile phones
      You can install the app from your devices app store (search Malwarebytes)
For business users (mid-large business):
Endpoint Security
Breach Remediation
Anti-Malware for Business
Anti-Exploit for Business

Who Is DNS Texas?
DNS Texas is an authorized MalwareBytes affiliate.  We have been running the free version of MalwareBytes for many years and now run the premium edition.  We have stopped many infections and dropped customer call ins for infected machines by well over 95% since introducing people to the real-time premium version of MalwareBytes.  We're super excited about the 3.x release, since it adds the the anti-ransomware module.  After seeing in person the devastation of a cryptolocker/ransomware infection, we can certify that this product is well worth the money invested!  We recommend this product for all home users, including kids machines and business computers.  It can also run on servers [business editions only].  The business version can actually cut down on your I.T. costs and amount of time spent cleaning up computers by your helpdesk/technical staff!  It includes an single pane dashboard to manage your entire organization.
Download Free Trial For [Windows PC] [Mac] [Android Phone/Tablet]
Ready To Purchase?  [Buy Now]