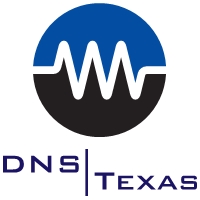 Web Hosting
DNS Texas is proud to offer quality, low cost web hosting.  We support numerous web hosting systems, including WordPress and developer open space.  Our month to month plans are affordable, flexible and offer locked pricing!  No changing prices after the 'introductory' period, just a simple fixed rate!  We also include basic web acceleration on all hosting platforms at no additional charge.
WordPress is a powerful content management solution, ideal for personal or business websites and bloggers!  WordPress can be highly customized with many free or paid themes, hundreds of useful plugins and customizations.  There are millions of WordPress sites in operation all over the world!  Fortune 500 companies, celebrities, local businesses and individuals all utilize WordPress for it's ease of use and professional looks.  One of the most attractive features of WordPress is it's use of responsive templates, which allow for a great viewing experience both on a computer and via mobile devices and tablets.
We also offer IIS web hosting, which is raw space for web developers and professional webmasters to create and host their masterpieces.  You can run .NET, .PHP, .HTM, .HTML, .ASP and more from the IIS web site hosting packages.
Tags: #wordpress #iis #hosting #provider #webserver #server