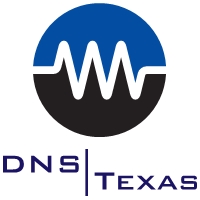 Adobe Flash Player – Emergency Update – April 2016
Adobe Flash Player – Emergency Update – April 2016
Adobe has released a critical patch for it's popular Flash Player. This patch addresses a vulnerability that has been discovered allowing "drive-by" infections of ransomware and a flaw that can potentially allow an attacker to take control of an infected computer. This vulnerability affects all platforms running Flash Player, including Windows, Macintosh, Linux and Chrome O/S.
Ransomware is a form of malware that encrypts files on hard drives and demands payment in order to get the data back. Latest versions of ransomware can also infect network attached (mapped) drives and cloud based drives, such as Google Drive, OneDrive and Dropbox. Ransomware threats typically demand payment via Bitcoin, but can vary depending on the operators.
Drive By Infection is a term used to describe malware that can infect your computer simply by visiting a website that is running malicious code. Many times these can be legitimate websites that have been compromised, but can also be from malicious ads. These types of infections primarily target unpatched systems.
You should update your flash player to the latest version to protect from these attacks. Any version earlier than 21.0.0.182 should be updated immediately. You can verify your current version by visiting http://www.adobe.com/software/flash/about or by looking at your installed software and reviewing the version number.
Standard users can visit this URL to automatically update to the latest version.
Be sure and UNCHECK the 'optional' offers…
https://get.adobe.com/flashplayer
You can manually download updates for your OS & Browser here.
This link also contains .MSI downloads for enterprises deployments.
https://www.adobe.com/products/flashplayer/distribution3.html

Additional information can be found on the CNN Money website.
http://money.cnn.com/2016/04/08/technology/adobe-emergency-update