Offsite SQL Server Backup Solution
DNS Texas Offsite SQL Server Backup Solution provides a secure and reliable way to back up Microsoft SQL Server to cloud storage. You can backup Microsoft SQL Databases without interrupting the running SQL services. The functionality is easy to use and does not require Microsoft SQL Server administration knowledge. The backup software connects directly to your DNS Texas storage account and securely transfers backups. You can schedule jobs to run what whatever intervals you wish.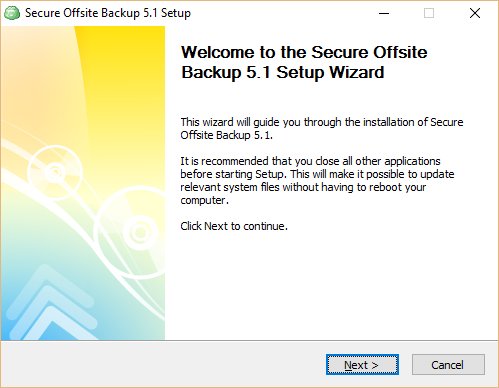 Key Features:
Easy Installation
Adjustable options to have logo in system tray or not visible.
Password protection on console access (optional)
Multi-Language support
Bandwidth metering, choose the amount of allocated bandwidth the application is allowed to use.
Ability to backup to local storage and/or DNS Texas cloud storage.
Supports proxy server (if required for internet access)
Custom retention policies allow you to choose retention periods and numbers of versions to keep.
High detail logging, low detail logging or no logging options selectable via graphic interface.
Custom priority levels for how much system resource is available to the backup solution.
Compresses data on the fly to save on space usage.
All data is encrypted with your choice of many popular encryption technologies built in to graphic interface.
Scheduler can be set to run during time windows, every 'x' days, hours, etc.
Set it and forget it type interface.
Real-time statistics for disk usage.
Purchase license PER COMPUTER, but use common storage pool.

You can purchase a 100gb disk pool, and have (3) computers backup to this 100gb pool with (3) licenses.

A great alternate way to provide redundancy and disaster recovery options for your Microsoft SQL Environment.
After initial sync is completed, only changed data is uploaded, reducing backup times drastically.
You can add more storage space on the fly as needed.
Supported OS: Windows Server 2003R2, Windows Server 2008/Server 2008R2, Windows Server 2012/Server 2012R2
System requirements: Microsoft .NET Framework 4.0, 1.4 GHz 64-bit processor minimum, 512 MB RAM minimum, 100 MB free disk space.
Supported SQL Server: Microsoft SQL Server 2000, Microsoft SQL Server 2005, Microsoft SQL Server 2008, Microsoft SQL Server 2012, Microsoft SQL Server Express.

Pricing starts as low as $8.98/mo for 10gb, there are selectable options up to 5tb.
Visit the [SQL Server Backup] area for current pricing and to get started today!
See our [Backup Solutions] for additional product backup solutions, like Workstations, Servers & SQL Server.