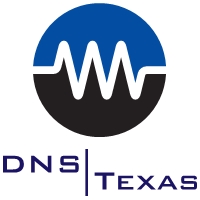 Welcome To DNS Texas
Currently offering a wide variety of reliable, hosted solutions and managed IT support services at competitive rates, for both business and residential customers. We are a small business, proud to be fully based in the United States, including our servers, networks and sales/support teams. We provide a one-stop location to help with your secure offsite data backups, co-location, domain registration(s), SSL certificates, web hosting, e-mail hosting, providing technical support and/or any hybrid-cloud based projects. We're always in the market for adding new services and welcome any ideas that you may have. Thank you for visiting DNS Texas!  
Reliable Managed Hosting Solutions With Competitive Rates
DNS Texas is proud to offer fully managed IT support services and web/email hosting with a 99.6+% up-time on average. Whether you are a beginner or professional in the hosted services world, we can likely help support all aspects of your hosted solution(s). If you have custom hosting needs, co-location or hybrid solution needs simply [Contact Us] and one of our experts will discuss all available options with you. Our goal is to provide IT support services and provide popular managed hosted services without breaking the bank. We look forward to having the opportunity to work you and/or your team!  
Product Offerings
November 2022, DNS Texas beginning website refresh. Upcoming news: Exchange server upgrades coming soon!
March 2021, DNS Texas introduces new flat rate service charges for both remote and onsite services (effective 01 April 2020).  We have also made changes to our late payment policy and split web hosting offerings into personal and business.  See full details here: https://www.dnstexas.com/202103/dns-texas-service-change-announcement
July 2020, DNS Texas enables DDoS and other protection measures on hosted WordPress wp-login.php and xmlrpc.php files. Utilizing, in part, the CloudFlare network to protect against unauthorized logins and brute force login attempts. This is a free protection service for all hosted customers that is implemented at the server level, no user action required to benefit from this protection. If you encounter any issues logging in to your WordPress admin portal or if you wish to opt-out [Open A Ticket].
June 2020, DNS Texas moves hosted DNS lookup services behind CloudFlare DDoS Protection Systems. This is in response to ongoing, non-stop attacks on our systems. Hosted customers will not need to make any changes or change the way they do anything. This is an automatic change at the server level.